Pauline Sergent and Clément Emile are our young team on site and your contacts.
Pauline is responsible for the administration and resolves all management issues in our domain. She takes care of everything related to growing and selling wine, the house and garden, purchases and orders... in fact, almost everything. For our customers, Pauline is the person to contact for the fast, individual and correct processing of all orders.
Clément is the contact person for all our French business partners, whether they are restaurants, hotels, wine merchants or distributors. On site in Vidauban, he will be pleased to guide you through the cellar and to let you taste our wines. Of course, you can also contact Clément if you are interested in the international distribution of our wines.
« IN THE FIELD AND IN THE CELLAR, WE WANT ABOVE ALL TO WORK NATURALLY AND TO ENHANCE THE QUALITY OF OUR TERROIR »
Jérôme Dufour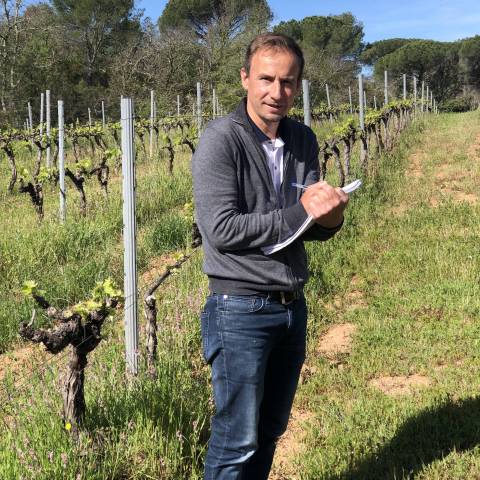 OEnologist
Jérôme is the President of Oenolyse Laboratoire d'Oenologie Daniel Peraldi and our consultant responsible for the quality of our wines. From planting to harvesting, including soil maintenance, pruning, disbudding, technical analysis, vinification and ageing of the wine: Jérôme provides us with analysis, competence and shares valuable experience of other vineyards he advises with us.
Lauryn Merchat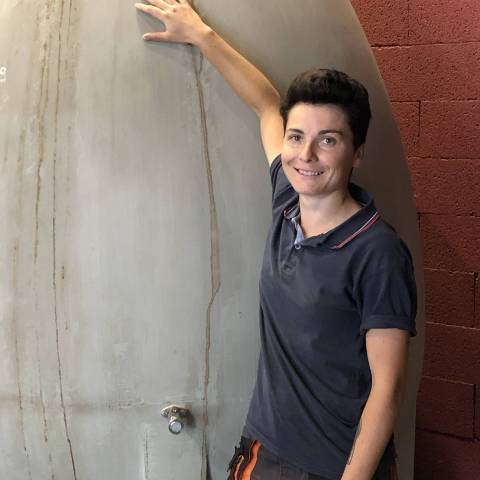 WINEMaker
Lauryn manages all the work in the cellar and is involved in all stages of wine making. Autonomous and rigorous, her decisions are essential for the smooth functioning of important processes. Be it for the "winemaking", processing orders, or ensuring hygiene in the cellar and the maintenance and control of all equipment and tools.
Laurent Aubry & Family
WINEGROWER
His motto is simple and clear: "There is no good wine without good grapes". Laurent is a son of a farmer, passionate and rigorous. With his family company he accompanies us throughout the year in the work of the vineyard. Organic fertilization, reasoned pruning, faultless sanitary control and harvesting at optimal maturity, nothing escapes him. His love for work well done gives an exceptional quality to the grapes vinified at Féraud.

Daniel Peraldi
Daniel Peraldi, cognised as one of the best French oenologists, has been advising us since the purchase of Domaine des Féraud 2011. President of the Œnologues de France, he taught us a lot. Even though his partner Jérôme Dufour, has taken over the torch advising our Domaine Daniel is still involved once a year at the "assemblage".